In this article you'll learn how to change your password, customize the language or create personal settings for your profile.
If you want to change your password, language or general information, follow these steps:
Click on your name located in the upper right-hand corner of the window and select Profile.
Make the desired changes and save them using the green Save button.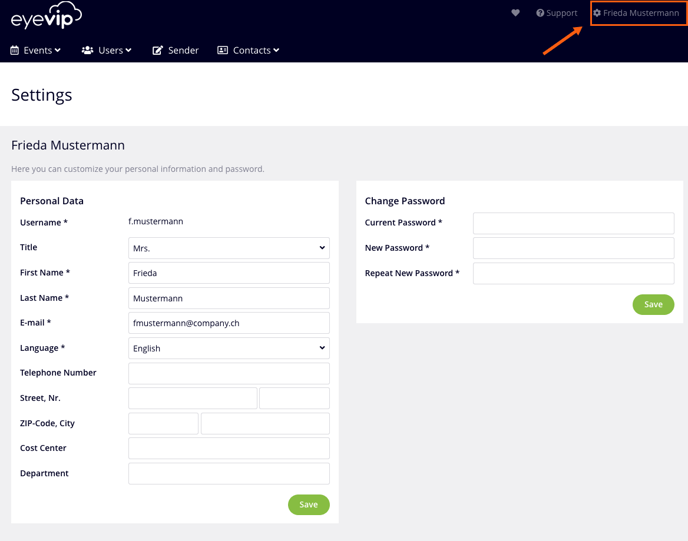 Good to know: Your username can only be changed by an administrator.